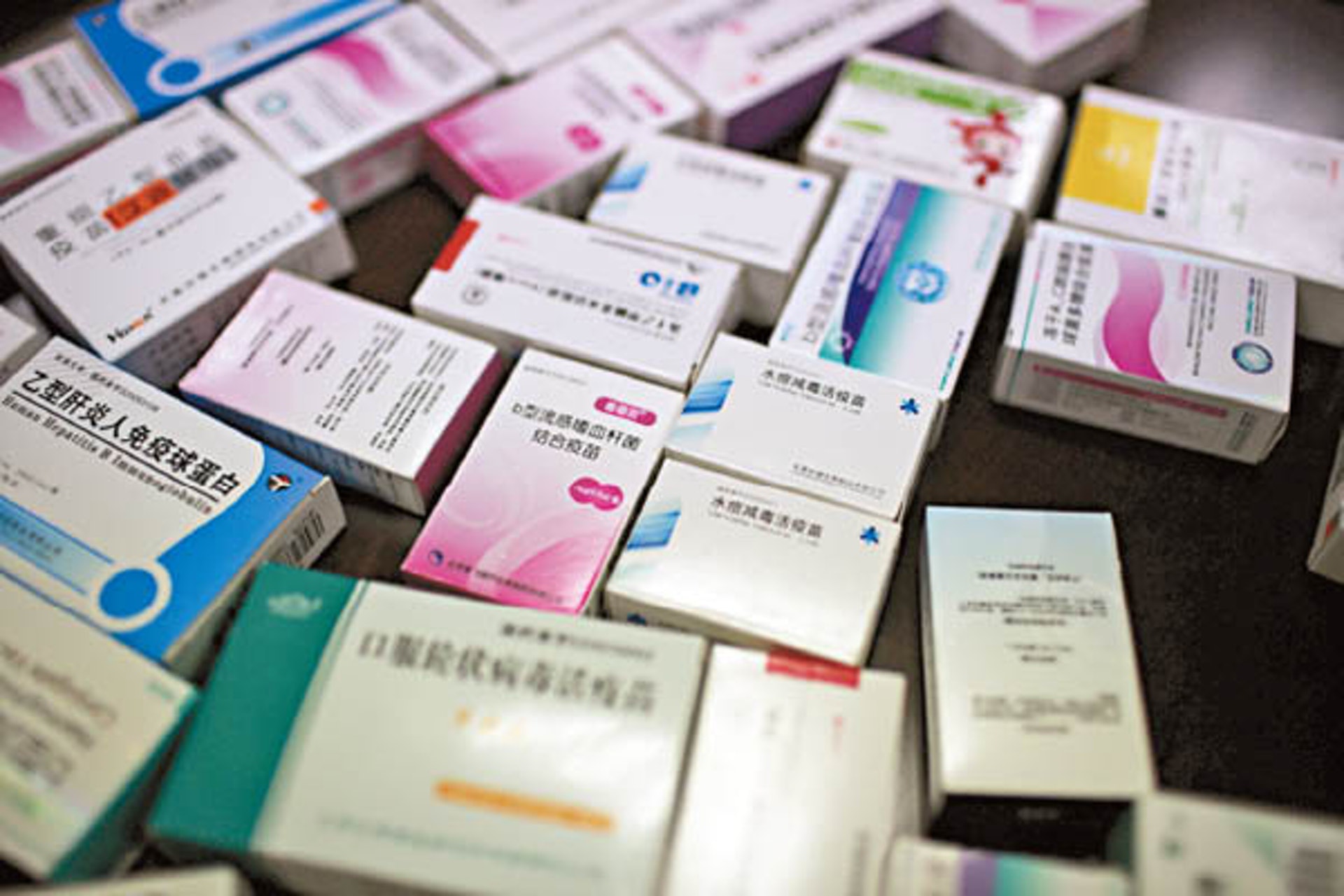 For years, a woman named Pang Mouwei and her daughter had sold unrefrigerated and expired vaccines worth 570 million RMB all around China. The vaccines were unlikely to pose a public health risk, but may have been ineffective due to improper transport and storage. The two women were arrested in 2015 and later sentenced to 19 and 6 years in prison, however the authorities first tried to cover up the case and did not dismantle the illegal distribution system.
The publication of The Paper's report on 18 March 2016 brought the case to the public's attention and stirred online ire. The authorities soon sent a team to investigate the case, resulting in 137 additional convictions by 2018. The authorities also further implemented regulations to better track and control the distribution of vaccines.
About The Paper
The Paper is a Shanghai-based digital media outlet founded in 2014 and popular with young adult readers. It has run several investigations about local corruption and abuse of power throughout China, while maintaining close adherence to the Communist Party principles and having received significant investment from the state-run Shanghai United Media Group.
Unrefrigerated vaccines worth hundreds of million CNY shipped to 18 provinces — Consequences potentially fatal, Shandong government issues investigation notices
investigative report by Chen Xingwang and Diao Fanchao, The Paper, 2016
Ms Pang was shocked by her shamelessness.
After being convicted of illegally dealing vaccines, she had the audacity to do it again while on probation, only this time it was much larger both in scale and in illegal profits.
In an interview with The Paper (www.thepaper.cn) on 11 March 2016, Zhai Jinliang, deputy captain of the Second Squad of the Food, Drug and Environmental Crime Investigative Task Force of the Jinan Municipal Public Security Office in Shandong Province, said that Ms Pang and her daughter Ms Sun, a medical college graduate, conspired to illegally purchase 25 types of vaccines for both child and adult use, with transactions totalling 570 million CNY. These were purchased online from bulk merchants and other illegal sellers and then distributed to 18 cities and provinces across the country.
At the time of writing, Pang and her daughter have been arraigned and prosecuted by the relevant authorities, with a trial still pending.
On 15 March, Hao Yonggang, head of the Jinan Municipal Food and Drug Administration's inspection force, told The Paper that they had issued investigation notices to 20 prefecture-level cities, asking them to ascertain the ultimate whereabouts of these vaccines.
It might be impossible to calculate the number of vaccines sold by Pang and her daughter. According to the Jinan police, the 26 ledgers seized at Pang's residence only contained records for roughly a year's worth of vaccine sales, yet the bank account she used for these sales showed deposits of 310 million CNY over the past 5 years.
Wang Yuedan, deputy chairman of the Department of Immunology at the Peking University Health Science Centre, put it bluntly: "This is murder." If a person is injected with a vaccine that has not been transported and stored in a 2℃–8℃ cold chain, the primary risk is a failure of immunisation. For lethal contagious diseases like rabies, the consequences can be fatal.
In Wang Yuedan's opinion, all those involved—vaccine merchants, disease control authorities, and vaccination officials—should be investigated, and the results be made public. In addition, every dose of vaccine should be traced to find all victims of this scandal, who should then be reinoculated and offered compensation.
26 ledgers, 22 bank cards seized
In this food and drug crime raid, codenamed "Operation Sharp Sword" and conducted by the police in Jinan, Shandong Province, Pang was caught red-handed: when she was apprehended, she was in the midst of arranging a deal over the internet, while her daughter was in the warehouse repackaging vaccines for distribution.
With the large number of localities involved in this crime, the Ministry of Public Security and the State Food and Drug Administration both directly supervised the investigation, owing to the tremendous harm it caused to society. Moreover, it was listed as one of the top 10 crackdowns on food and drug crime by the Ministry of Public Security.
Chen Bo, a police officer under the Food, Drug and Environmental Crime Investigative Task Force of the Jinan Municipal Public Security Office who was involved in the investigation, told The Paper on 11 March that they had seized at Pang's residence a total of 26 ledgers recording vaccine transactions, 22 bank cards, and more than 1,200 messages with logistics companies distributing the vaccines. In a warehouse that Pang rented, they discovered more than 100 crates containing more than 20,000 vials of 25 different vaccines, including children's meningitis, chickenpox, and polio vaccines–as well as adult influenza, rabies, and hepatitis A vaccines.
Pang already had a criminal history of dealing in illegal vaccines. In a judgement obtained by The Paper, the 47-year-old Pang used to work as a doctor at Mudan People's Hospital in Mudan District, Heze City, Shandong Province, where she had a clinic responsible for disease prevention in the eastern part of the city. In 2009, she was convicted of illegally selling children's and adult vaccines, single-handedly amassing 4.89 million CNY of illegal profits. She was sentenced to 3 years in prison with a 5 year probation, and fined 500,000 CNY.
During her probation period, however, not only did she return to her illegal ways, she even managed to do it on a much larger scale.
According to initial estimates by the Jinan police, over the span of more than 5 years, Pang and her daughter bought 25 different human vaccines—including vaccines for influenza, hepatitis B, and rabies—from salespeople or dealers at more than 70 pharmaceutical companies in more than a dozen cities and provinces, including Shaanxi, Chongqing, and Jilin. These vaccines were bought cheaply, and some were nearing expiration. The vaccines were then sold on, at a profit, to 247 individuals in 18 provinces, cities, and autonomous areas, including Hubei, Anhui, Guangdong, Henan, and Sichuan.
The amount of money involved was substantial. According to the police, transaction records for Pang's bank account used in her crime showed that transactions since 2010 amounted to a staggering 570 million CNY: 260 million CNY in outgoing transfers, and 310 million CNY in deposits.
Six arrested, ten detained in multiple provinces
The number of vaccines sold by Pang, as well as where they ultimately went to, might be impossible to determine.
In a 15 March statement, Hao Yonggang, of the Jinan Municipal Food and Drug Administration's inspection force, told The Paper that after examining the seized vaccines and ledgers, they have issued notices to 20 prefecture-level cities to investigate where the vaccines went. However, as the seized ledgers did not cover the entire period when Pang was active, it would be nearly impossible to trace the number and whereabouts of all the illegal vaccines.
In a copy of a ledger page provided to The Paper by the Jinan police, each entry included an abbreviation for the type of vaccine sold, the quantity sold, the unit and the total price. Additionally, it included the surname or full name of the downstream contact, as well as the province where the contact was located. No full addresses were listed in the ledger.
The 26 ledgers mentioned above included day-to-day and general account books, covering merely a brief period of sales. Even in these incomplete records, however, revenue amounted to nearly 40 million CNY.
According to the ledgers, the unit price of each vaccine ranged from 5.5 to 150 CNY, and in the period covered by the ledgers, Pang sold at least 260,000 units. Pang's bank account showed 310 million CNY in deposits. If we use the highest unit price of 150 CNY to estimate, Pang bought and sold more than 2 million units over 5 years.
However, Hao Yonggang notes that although most of the products illegally sold were vaccines, there were also smaller quantities of immunoproteins and other biological products. As a result, the actual number of vaccines sold is hard to determine.
In addition, Pang only tacked on a profit of 1–2 CNY to each unit sold, but with the huge quantities involved, each order would range from several thousand CNY at the least, to several hundred thousand CNY for the largest orders.
According to information obtained by the Jinan Municipal Public Security Office, after coordinated raids on individuals and organisations connected to this criminal case, many pharmaceutical companies and their employees, as well as disease control and vaccine administration personnel, have been either penalised by their local food and drug authorities or detained or arraigned by local police after investigations.
In particular, a total of 21 related cases have been uncovered in Inner Mongolia, Henan, Hebei, and Shandong, leading to the arrests of 6 suspects and the detainment of 10 more, with another 5 released on bail. Investigations are still ongoing, as some suspects remain at large.
Vaccines might have expired or lost effectiveness
According to the Jinan police, the vaccines bought and sold by Pang came from legitimate manufacturers but were not handled and transported in proper cold chain conditions. Additionally, some of the vaccines were purchased near their expiry date. As a result, when the vaccines were administered, they might have already expired or lost their effectiveness.
Chen Bo, one of the police officers involved in the investigation, recalls the day when Pang and her daughter were arrested: it was drizzling rain, and the temperature was several degrees lower than normal. Yet according to the thermometers in the warehouse where the vaccines were stored, the temperature inside was close to 14℃. "Vaccines are supposed to be stored and transported at 2℃–8℃. The temperature inside was much higher than that."
Police found two freezers inside the warehouse, used to make ice cubes. Pang stored the vaccines inside the warehouse without refrigeration. When sending out an order of vaccines, she would package them inside bubble-wrapped boxes filled with ice cubes, seal the boxes, and send them to clients around the country using express delivery services.
In the opinion of Wang Yuedan, of the Department of Immunology at the Peking University Health Science Centre, Pang's actions were "tantamount to murder."
As Wang explains to The Paper, if a patient were administered an expired vaccine or one that was not transported in a cold chain at 2℃–8℃, the primary risk would be that the vaccine loses its efficacy. Death from highly infectious diseases such as rabies can be prevented through inoculation, but if people are injected with problematic vaccines that have no effect on the immune system, they may still get infected and even die from the disease.
Before the discovery of this scandal, there had already been reported cases of people dying from ineffective rabies vaccines.
In July 2014, five villagers in Wuwei County, Anhui Province still tested positive for rabies even though they had received a vaccine. One of those affected, a 63-year-old villager, died a month later from rabies.
A State Food and Drug Administration report, issued in light of the fake rabies vaccine incident in Wuwei County, ordered local authorities to strengthen vaccine inspection and supervision measures, to prevent any risks occurring in the circulation and transport of drugs and vaccines.
Wang Yuedan further notes, "There are also other, less severe risks, such as contamination due to improper storage, or degraded antigens that may cause adverse effects." In his opinion, vaccine companies and merchants, disease control authorities, and vaccination officials who might have been involved in this incident should be put under investigation, the results of which should be made public. In addition, every dose of vaccine should be traced to find all victims, who should then be reinoculated and offered compensation.