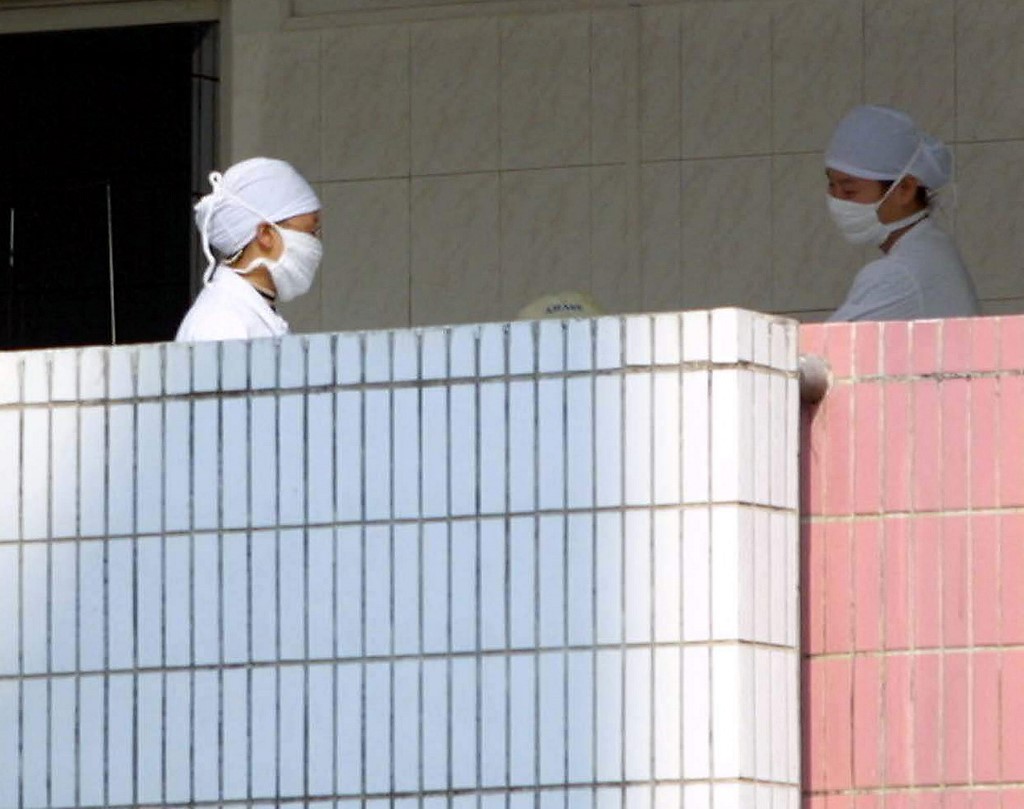 This story, published in February 2003, outlines the early days of the Severe Acute Respiratory Syndrome (SARS) outbreak in Guangdong Province and documents how the government's silence led to chaos, confusion and widespread rumors. Journalists Chen Hai and Jiang Hua, reporting for Southern Weekly, describe the impact on society of the new and unknown illness based on academic, hospital and pharmaceutical sources.

Following the publication of the report, the authorities first denied the seriousness of the outbreak and banned the media from reporting on it. But in April, after a whistleblower alerted the international media, President Hu Jintao admitted to the cover-up and began taking action. However, Southern Weekly and its parent newspaper group, the Nanfang Daily Group, were submitted to a restructuring and a local propaganda official replaced the editors-in-chief of both companies in retribution.
About Southern Weekly
Southern Weekly, founded in 1984, is part of the Nanfang Media Group and was once one of China's most liberal and outspoken media outlets, known for publishing investigations exposing government wrongdoing without hesitation despite censorship and government pressure. Its reputation for high-quality investigative journalism began to decline after 2013, when it stopped publishing annual editorials advocating for constitutional reform, due to state pressure.
Southern Weekly: Guangzhou is fighting an unknown virus
Chen Hai, Jiang Hua
An outbreak that changed Guangzhou
On Feb. 8, 2003, the eighth day in the first month of the Chinese lunar calendar, the city of Guangzhou woke up following seven days of holiday break, ready to return to its usual energetic and vibrant vibes.
Around noon, however, a message that read "a deadly flu was reported in Guangzhou," began to silently spread through cell phone text messages and word of mouth.
One common version of this message was: "Since the beginning of the Spring Festival (Chinese New Year), multiple deaths allegedly due to flu and pneumonia have been reported in a number of Guangzhou hospitals."
The word "deaths" had spurred people's fear. And the most common reaction for people in Guangzhou was to talk with people they knew to learn more about the deadly unknown virus.
According to data provided by Guangdong Mobile company, the daily volume of text messages sent on Feb. 8 was 40 million. The number increased to 41 million the next day on Feb. 9 and 45 million on Feb. 10.
In a matter of hours, the energy of the city of Guangzhou had experienced some subtle changes.
From the evening of Feb. 8 to Feb. 9, some horrible keywords, including bird flu and anthrax, had been popping up and circulating online.
The second most common response for the people of Guangzhou was to search online looking for answers regarding this alleged virus outbreak.
At the same time, all of the major hospitals in Guangzhou were spreading the same rumor that multiple pneumology department doctors of an unidentified affiliated hospital of Sun Yat-sen University had been infected by their patients and were now wearing masks even during their sleep.
Rumors stated that a Pneumology Department chief of the Third Affiliated Hospital of Sun Yat-sen University had also been infected by patients and was now in quarantine.
What was the virus that infected doctors and how could its spread be prevented?
Many people later recalled that before the Spring Festival began, rumors had been spreading around Heyuan and Zhongshan areas that "people had been dying from flu."
In early January, rumors had it that citizens in Heyuan were busy panic-buying some antiviral drugs.
Due to the long distance between Heyuan and Guangzhou, not much attention was paid to such rumors among people in Guangzhou.
On Jan. 5, a media outlet in Guangzhou ran a story that quoted the Heyuan City Disease Control and Prevention Center saying that it had taken in two patients as early as Dec. 15, 2002, that had developed symptoms, including chills, fever and coughing. The two patients were Zijin County natives.
They were later transferred to Shenzhen Futian Hospital and PLA Southern Theater Command General Hospital respectively for further treatment.
An ad hoc committee of experts later visited Heyuan on Jan. 2 to determine the origin of the infections. They later determined the cause of the patients' symptoms as some form of viral infection.
People had been waiting for someone to speak with authority on this wave of infections on radio shows, TV programs or newspapers but did not find any.
The citizens continued to spend long days and nights anxiously, waiting for an explanation.
Medicine! Medicine! Medicine!
Finally, in the morning of Feb. 10, a number of media outlets had begun to report somewhat vaguely about an increasing number of patients infected with "cold" and "pneumonia" in Guangzhou.
Around noon of the same day, the Nanfang Daily cautiously released the first government-sanctioned information concerning the latest wave of infection: "Parts of Guangdong Province had reported atypical pneumonia cases. Some of the main symptoms of such infection include fever, chills and respiratory symptoms. The disease was contagious. Preventive measures include proper ventilation, smoked vinegar, handwashing and practicing caution when in contact with patients."
Soon after the release of the government statement, half of the people in Guangzhou had immediately been mobilized.
The opening sentences when Guangzhou residents greeted each other were, "have you bought the medicine yet?" And "have you bought vinegar yet?"
Walking past the city's residential areas, one could not miss the strong vinegar smell. At a corner of a residential district, property managers were seen spreading disinfectants.
Long lines had been forming wherever there was a pharmacy or drugstore, with people panic-buying indigowoad roots and antiviral drugs. Both were believed to prevent infection.
Even traditional Chinese medicine formulas designed for alleviating fever and toxins and herbal tea were also selling like hotcakes.
For instance, between 10:44 a.m. to 10:51 a.m., in the Guangdong Chuangjian Pharmacy located at Jiansheliu Road No. 3-1, a total of 28 people visited the pharmacy in hopes of buying medicines to combat the unknown virus. The medicine they wished to purchase, however, had already sold out two hours earlier.
At 9 p.m., people in Panyu District's Country Garden residential area refused to let a drugstore close for the day. Instead, they were standing in long lines outside the drugstore while waiting overnight for the store owner to refill medicine supplies.
A pack of indigowoad roots, which was originally priced at RMB 6.5 dollars, had already hiked to RMB 20 dollars per pack. All kinds of antibiotics had been sold out already. "You will have to wait until tomorrow;" drugstore clerks told customers.
White vinegar that was said to be able to kill the flu virus was now sold at RMB 100 dollars per bottle.
"It was just a flu, right? That's ridiculous," said a young clerk, staring blankly at the reporter.
Soon afterward, the wave of panic-buying drugs and white vinegar, much like the "flu" rumor itself, began to spread beyond Guangzhou and into other provinces.
At the nearby Shenzhen city, a journalist colleague called to say that all kinds of antiviral drugs and indigowoad roots had been sold out since Feb. 10. One group even sent people all the way to Hong Kong just to buy a so-called "special remedy" for the flu after overhearing such medicine was available there.
Even in Guiyang City, the capital of Guizhou province, located nearly 1,000 km away from Guangzhou, the price of indigowoad roots had skyrocketed to RMB 12, then to 15, and ultimately to 23 per pack. But it still quickly sold out.
Since Feb. 10, Guiyang Airport had also been receiving a large amount of indigowoad roots, which were intended to be sent to Guangzhou.
In the afternoon of Feb. 10, a reporter who was flying back to Guangzhou from Huangshan in Anhui Province, located 1,200 km away, also reported similar panic-buying of indigowoad roots there. Many passengers were seen busy putting such Chinese medicine formulas into their check-in luggage.
Similar views were seen almost simultaneously in all large and medium-sized cities across the country, including Beijing, Wuhan, Changsha and Haikou. People there had been rushing to send medicines to their relatives and friends in Guangzhou.
Meanwhile, the demand for antibiotics and antiviral medicines was also extremely high. As of Feb. 11, a Zhejiang pharmaceutical plant had already sent almost all of its stock of a particular antiviral drug to Guangzhou; while a Suzhou pharmaceutical company had soaring sales of similar drugs.
Even some of the most basic drugs, such as indigowoad roots, were sold out in some drugstores due to high demand. A pharmaceutical plant in Zhongshan City said their business was so good that their employees did not even have time to answer incoming phone calls.
The stock market witnessed strong rebounds on both Feb. 9 and 10, thanks to the soaring of some pharma stocks and one vinegar company to the daily maximum limits.
Analysts attributed the rebounds to the "leadership of pharma stocks."
Dedicated Doctors
On the morning of Feb. 9, the reporter visited the Guangzhou 8th People's Hospital and the Third Affiliated Hospital of Sun Yat-sen University, which had both taken in most of the patients infected with the unknown virus.
At 10 a.m., in front of the Inpatient Building of the Guangzhou Eighth People's Hospital, the reporter saw nurses constantly bringing in baskets of medicines into the well-equipped isolation wards. These nurses could only take brief rests by pulling down their face masks outside the wards to breathe in some fresh air.
Outside the hospital's pharmacy, a man and a woman, both wearing face masks, patiently waited for their medications. When reached for comments by the reporter, the woman refused to comment.
An elderly woman, carefully putting on her face mask, brought a plastic bag into the ward. There was nothing out of the ordinary in the hospital's yard, with the only exception that almost everyone was wearing masks.
Outside the hospital's main gate, those passengers who were not wearing masks were seen covering their mouths with their hands and passing by the hospital quicker than ever. A little girl, wearing an oversized mask, walked past the hospital with a group of adults. While passing the hospital's front gate, the girl used her spare hand to make sure her mask was covering her nose.
All the medical personnel approached by the reporter refused to talk. Asked about what kind of virus that had been spreading, they all gave the same answer: "I don't know."
Since the news that health workers in some hospitals had been infected with the unknown virus, most of the patients originally being treated in these hospitals had been transferred to the Guangzhou Eighth People's Hospital.
A professor in an unidentified hospital told a reporter that the swarm of patients had once paralyzed their hospital. It was said that the hospital in question had to seek help from other hospitals for more manpower to handle the sudden increase of patients,
At 3 p.m., the reporter arrived at one hospital that was facing a shortage of manpower due to a large number of infections among medical personnel.
The main hall of the hospital building was unusually quiet with zero patients. Its pharmacy workers seemed bored and had nothing to do.
A doctor who refused to be named told the reporter that there were two patients killed by the unknown virus in the hospital. One of them was a boy around 10 years old. and the other was an adult.
At a press conference organized by the city government on Feb. 11, government officials gave high praise to medical personnel for their dedication.
According to official government accounts, biomolecular labs had ruled out the possibility that the unknown virus originated from anthrax, plague or bird flu.
"None of the medical personnel died from infection," the government insisted.
A doctor who had been involved in treating patients infected with the virus told the reporter that their family members were extremely worried about him. "But this is our job, we must show up to work."
Potential Sources and Transmission Modes  
The first reported case of the atypical pneumonia infection, a cook in Guangdong's Zhongshan city, was made on Dec. 26, 2002. He was still undergoing treatment in Zhongshan as of press time.
As of early January 2003, around a dozen similar cases had been reported in Zhongshan. The rising cases caught the attention of experts in Guangdong several weeks afterward.
Before the beginning of the Spring Festival in 2003, nearby Guangzhou also reported several similar cases. Some medical personnel had been infected with the virus probably due to limited knowledge of the infectious disease.
Shortly afterward, rumors had it that an imported prescription drug was being widely used by doctors as a "special remedy" or "cure" to treat the unknown virus infection.
On Jan. 31, the drug immediately ran out of stock in Guangzhou City, reflecting how fast the rumor had been spreading. Running out of drugs, hospitals in Guangzhou were forced to request more supply from outside the city.
The city authorities had asked nearby Zhongshan City for 100 boxes of such medicine.
Around noon on Feb. 9, the first batch of 3,000 boxes of the requested drug finally arrived at the airport. Representatives from seven hospitals in Guangzhou immediately shared this supply among themselves.
Meanwhile, nearly 100 medical personnel in Guangzhou had been infected with the unknown virus.
On the morning of Feb. 10, another 9,000 boxes of the drug arrived at Guangzhou Baiyun International Airport.  
On the morning of Feb. 11, Guangzhou told the company producing the drug that it needed another 30,000 boxes. Nearby Shenzhen City ordered an extra 20,000 boxes of the medicine, in addition to the 23,000 boxes that already arrived in the city.
Around noon on Feb. 11, the cell phone of the drug company's sales manager ran again. The other side of the phone said, "Guangzhou urgently needs another 150,000 boxes."
The dramatic increase in drug demands raised concerns from other cities in China. Yantai,
Suzhou and Hangzhou cities also began to order drugs in response, even though they did not know why Guangzhou was doing so.
Clearly such chaos could not continue, and a voice of authority was sorely needed to stop the spreading of rumors.
Government's Voice
At 10:30 a.m., Feb. 11, the Guangzhou city government finally held a press briefing addressing the outbreak. The briefing included the city's deputy mayor, deputy secretary-general and deputy health bureau chief.
During the briefing, Huang Jionglie, the health bureau deputy chief, announced that an "unknown virus" had caused an "atypical pneumonia" outbreak within the city for more than a month. Health authorities were unable to determine the cause of the outbreak but had already eliminated anthrax and plague as causes.
Huang pledged that the city was capable of containing the outbreak and safeguarding the health of patients. The total confirmed cases and casualties were relatively small given the city's population of more than 10 million, he added.
Later on the same day at 4:30 p.m. Guangdong provincial health bureau also held a separate press event, hosted by its director Huang Qingdao. According to Huang, six among a total of 21 prefecture-level cities in Guangdong had reported atypical pneumonia cases (namely, Foshan, Heyuan, Jiangmen, Zhongshan, Shenzhen and Guangzhou.)
Between Nov. 6, 2002 to Feb. 9, 2003, a total of 305 atypical pneumonia cases had been reported in Guangdong. (Foshan 19, Heyuan: 11, Jiangmen: 15, Zhongshan: 28, Shenzhen:6, Guangzhou: 226.) Among the 305, 105 of them were medical personnel.
Huang said that currently no cure had proven effective in treating the infection. Treatments were mainly supportive because the experts had not been able to determine the source of such infection. However, it was highly likely that the outbreak was caused by viral infection.
Among 41 cases under treatment, only 10 had tested positive for the virus variant antibody so far. Huang also said experts had eliminated H5N1 bird flu as a possible cause.
Some of the characteristics of the atypical pneumonia disease: it was widely spread among family members, and it was highly contagious among medical personnel. Most of them were infected with the virus because they failed to take preventive measures. Experts believed that they were doing their best to contain the outbreak but it could continue to spread outward.
Asked about his government's suspected delay to make public the outbreak, Huang said it was because such "atypical pneumonia" was not one of those notifiable infectious diseases officially listed by the Chinese government. He argued that around 5.6 million people in the United States had atypical pneumonia symptoms, among them 1.7 million were hospitalized, with a 5 percent mortality rate.
Meanwhile, the mortality rate of those who had been treated in hospitals stood at about 13 percent. A majority of the infections' sources had never been found, according to Huang.
Zhong Nanshan, a renowned Chinese pulmonologist and member of the Chinese Academy of Engineering, believed that these infections were most likely caused by viruses, citing the clinical status of infected patients.
Currently there was no direct evidence to indicate exactly what kind of viruses they were infected with. But their pneumonia symptoms were similar to that caused by a common cold, including high temperature, body aches and pains. The differences, however, lay in the fact that this kind of "atypical pneumonia" was more infectious compared to pneumonia caused by cold, according to Zhong. Also, these infections were more likely to rapidly deteriorate than regular pneumonia.
Huang Wenjie, an expert in respiratory disease, meanwhile, said such unknown virus had an estimated incubation period from 2 to 4 days to 11 days. The disease was not easily transmitted as long as there was a low level of pathogen concentration with good ventilation. Huang did not believe it was necessary for people to wear face masks at outdoor venues.
The live-broadcasted press briefing in the morning had finally given people a clearer picture of the "atypical pneumonia" outbreak they were facing.
Later that night at around 7 p.m., only a handful of customers were sitting inside a Hakka restaurant at Guangzhou Wuyang New Town. A nearby massage parlor that used to be crowded with customers also had almost no patrons.
On the other hand, the price of white vinegar was dropping, and the long lines in front of every drugstore had disappeared.
A reflection
Ever since Feb. 10, information concerning an unknown virus outbreak in Guangzhou had been distorted and spread country-wide via phone calls, text messages and the internet.
But in retrospect, one thing worth noticing was that news media in Guangzhou had since been approached by their colleagues around the country, but they surprisingly chose to stay quiet.
This led to the fact that some netizens who had long been waiting for a government explanation but found no answer, decided to spread all kinds of speculations online. Some of these speculations seemed legitimate, professional and scientifically grounded and thus had been widely circulated among people, leading to their misunderstanding that the outbreak originated from anthrax, plague or some other horrible infectious diseases.
People had lost their judgment given the complexity of such information.
A majority of Guangzhou citizens spend 45 minutes from 10:30 to 11:15 a.m. on Feb. 11 in front of televisions. They finally saw the public servants they elected giving an official explanation during the televised press event, which somehow eased their anxiety and uncertainty over the past few days.
One medical expert, however, said the government could have done better to inform the public instead of letting the citizens be kidnapped by rumors over the past three days.
"The government has lost three precious days to the battle of controlling the public opinion, in the fight against the virus outbreak," the expert said.
Another medical doctor said it was impossible to prevent an epidemic outbreak in a city of more than 10 million people.
"Our hope is that no matter what kind of virus we are facing, we could beat it at the minimum price, without causing delay or widespread panic," the doctor said.
.