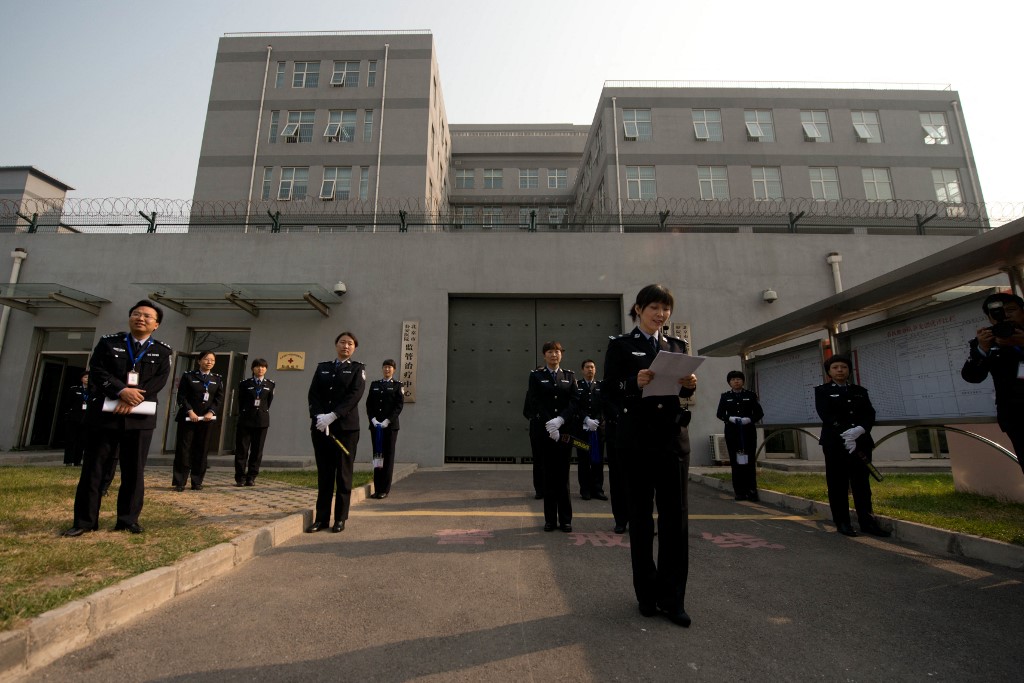 The article that shut down China's 800 infamous migrant detention facilities
"The Death of Detainee Sun Zhigang", published in 2003, marked a pivotal moment in Chinese journalism, whose impact in China is comparable with the Watergate scandal in the USA. This article tells the story of a young economic migrant working for a clothing company in Guangzhou, who was arrested for failing to show police a local residency permit and died in a migrant worker detention facility after having been severely beaten and abused.
The investigations that followed this story uncovered widespread abuse and acts of slavery at migrant detention centres, leading the government to shut down all 800 centres across the country and revoke a law that allowed police to detain those who did not present identity documents. A total of 12 related were sentenced to death or prison, but no police officers were found guilty. Three top editors of Southern Metropolis Daily paid a heavy price for the story: in 2004, they were arrested on corruption charges and received prison sentences one as long as 12 years, though these were later reduced.
About Southern Metropolis Daily
Southern Metropolis Daily, in operation since 1997, is part of the Nanfang Media Group and is known as an independent, critical voice. Throughout the newspaper's tenure, its staff and journalists have been repeatedly detained, arrested and questioned by police. It has won multiple awards and recognitions including the UNESCO/Guillermo Cano World Press Freedom Prize in 2005.
full article >
The Death of Detainee Sun Zhigang
March 17: Sent to Huangcun Street Police Station by the police after being arrested from on streets of Guangzhou
March 18: Sent to Guangzhou Custody and Repatriation Transit Station from the police station
March 18: Sent to the Guangzhou Detainees Rescue Station
March 20: Pronounced dead by the rescue station
April 18: An autopsy revealed that the victim was severely beaten 72 hours before his death
Sun Zhigang, male, 27, graduated from university two years ago.
Because he was pronounced dead by the rescue station on March 20.
His dead body was still being kept in the mortuary and had yet to be cremated.
Sun Zhigang is dead.
First, he was taken to the police station, then sent to the shelter, before ending up at the detainees' rescue station, where he died.
Sun Zhigang had only been in Guangzhou for a little more than 20 days before his fatal arrest. In 2001, he graduated from Wuhan University of Science and Technology and then worked at a company in Shenzhen. More than 20 days ago, he arrived in Guangzhou after being offered a job at a clothing company here.
Since Sun Zhigang had just arrived in Guangzhou, he had not yet applied for a temporary residence permit. When he went out that night, he did not carry his ID card with him either.
Around 11 o'clock that night, Mr. Cheng (a pseudonym) who lived with Sun received a phone call from Sun Zhigang. Sun told Mr. Cheng over the phone that he was taken to the Huangcun Street Police Station because he did not have a temporary residence permit.
In an "Urban Containment Three Nos Personnel Inquiry Registration Form," Sun Zhigang wrote the following lines: "I was shopping on Dongpu Huangcun Street. The security officers on patrol there found that I did not apply for a temporary residence permit, and therefore they took me to the Huangcun Street Police Station."
On the phone, Sun asked Mr. Cheng to "bring his ID card and money" to bail him out, so Mr. Cheng and another colleague of his immediately rushed to the Huangcun Street Police Station. They arrived at the station at around 12 o'clock at night.
For some unknown reasons, however, Mr. Cheng was told by the police that "Sun Zhigang cannot be released on bail even with his ID card." However, Mr. Cheng saw with his own eyes that many people were being bailed out at the same station.
When he talked to two police officers to express his wish to bail Sun out, both of them told Mr. Cheng that "this person cannot be bailed out" after seeing Sun being questioned, but they did not say why.
Mr. Cheng said that one of the police officers even asked him to look at the relevant regulations, stressing that they have the right to put people into custody.
Mr. Cheng was puzzled, so he called a friend of his in Guangzhou. His friend told him that there were two possible reasons why the police refused to release Sun. First is that Sun Zhigang "has committed a crime" another is that he "has talked back to the police."
Mr. Cheng later recalled that he briefly saw Sun Zhigang from an office window of the police station, so he secretly followed him and asked him how was he caught, and if he was uncooperative. Sun replied, "I didn't do anything, I was arrested soon after I stepped out [from somewhere].‌‌‌"
Mr. Cheng said, "He (Sun Zhigang) admitted talking back to the police, but he believed that what he said was not that serious."
The police then asked Sun Zhigang to write down something. Mr. Cheng and Sun Zhigang never saw each other again.
The next day, another friend of Sun received a phone call from Sun from the detention station. As he recalled, Sun "stuttered a little bit and spoke very fast. I could feel that he was extremely scared." He promptly informed the boss of Sun Zhigang's company to go to the shelter to bail Sun out.
Later, a colleague of Sun also visited him at the detention station, but he was told that the bailing procedures were incomplete. After preparing all the required documents, the company boss rushed to the Guangzhou detention and repatriation transfer station, but he was told that the station was about to close for the day so bailing out of Sun would have to wait until the next day.
On March 19, a friend of Sun Zhigang called the detention station asking for Sun and was surprisingly told that Sun had been transferred to the hospital, namely, the Guangzhou Detainees Rescue Station.
The station record showed that it admitted Sun at 11:30 p.m. on March 18.
Mr. Cheng said that when they wanted to see Sun Zhigang in the rescue station/hospital, they were told by a doctor that they could not see him. Only Sun Zhigang's relatives were allowed to bail him out.
At noon on the 20th, when Sun's friends called again to ask, they were told something they could not believe even until this day: Sun Zhigang had died from heart disease.
Nursing records indicate that when Sun Zhigang was admitted to the hospital; he had the following symptoms; insomnia, palpitation, frequent urination, nausea and vomiting. He was conscious and had remained quiet. During the hospitalization, Sun Zhigang was found sleeping almost the whole time.
At 10 a.m. on March 20, however, a nurse found Sun's conditions "had rapidly deteriorated with a pale face, staying silent, with weak breathing and almost undetectable blood pressure."
At 10:15, doctors took adrenaline injections and performed other emergency medical treatments on Sun, but 10 minutes later, doctors announced they would stop all treatments.
Sun Zhigang had completed his 27-year life.
The hospital asked Sun Zhigang's friends to wait at the funeral home. Two hours after Sun's friends arrived at the funeral home, Sun's body arrived.
Nursing records indicate Sun's official time of death was 10:25 a.m. on March 20, 2003.
Sun Zhigang had been beaten to death
The autopsy results showed that Sun Zhigang was beaten severely within days before his death, which eventually led to his death.
In the nursing records, the hospital believed that Sun died suddenly, and the cause of death was a cerebrovascular accident; namely, a heart attack.
When submitting an autopsy application to the forensic, the hospital still listed the cause of death as "sudden death, cerebrovascular accident."
According to the doctor on duty on March 18, Sun Zhigang said that he had a history of heart disease when he was admitted to the hospital. Based on this, it was inferred that Sun Zhigang died of heart disease. However, this statement was later refuted by Sun Zhigang's family and classmates. Sun Zhigang's father said that he never knew his son had heart disease.
Similarly, the results of the forensic autopsy also overturned the hospital's diagnosis. In the inspection certificate, issued on April 18 by the Forensic Center of Zhongshan School of Medicine under Sun Yat-sen University, it was clearly pointed out that: "After conducting a comprehensive analysis, we believe that Sun Zhigang died from traumatic shock as a result of large-area soft tissue injuries."
Although there were no apparent fatal wounds found on the surface of Sun's body, the forensic expert found that Sun Zhigang's subcutaneous tissue had a bleeding area as thick as 3.5 centimeters, and as large as 60×50 centimeters, after cutting his waist and back.
Before his death, Sun Zhigang was a 174 centimeters tall young man with wide shoulders. Such a large bleeding area found during an autopsy meant that Sun's entire back was almost covered with bleeding areas.
"There were piles of blood clots everywhere once they cut open his muscles," according to Sun's two uncles, Sun Bingwu and Sun Haisong, who witnessed the autopsy at the Forensic Center of Sun Yat-sen University's Zhongshan Medical College on April 4.
"We could barely watch!" Sun Bingwu said, "There were no clothes on his body, so the injuries were extremely obvious."
Sun Bingwu said that he saw two circular black marks about 1.5 centimeters in diameter on Sun Zhigang's two shoulders. There were also five or six similar black marks on each of his knees. These black marks were as obvious as black paint drippings on a white wall, according to Sun Bingwu.
Sun Bingwu said that he also heard a person attending the autopsy say "these marks must be the results of branding."
Sun Bingwu said that he saw a fist-sized swelling on Sun Zhigang's left rib. The back injury even made the forensic expert in charge of the autopsy startled. "From the shoulder to the hip, it was all dark red, there were many long strips of wounds."
The doctor cut the first cut from the back, and as the scalpel stroked, a long black line appeared. When the second cut was cut, more blood clots had begun to appear.
The forensic examination also proved that there were no problems with the deceased's other internal organs, with "no fatal pathological changes detected."
Autopsy results showed that the cause of Sun Zhigang's death was a large-scale internal injury on his back.
The "Analysis Explanation" on the autopsy results also pointed out that Sun had multiple contusions and abrasions on the surface of his body, and strips of subcutaneous hemorrhage on his back were clearly visible. In addition to large areas of hemorrhage on his lower back, there was also visible extensive bleeding among his intercostal muscles.
"The process from extensive soft tissue injuries to ultimate death usually takes 72 hours." according to a surgeon from Guangzhou First People's Hospital. "Soft tissue injury leads to cell necrosis and bleeding. Because the bleeding occurs inside the body, it is not visible from the outside. Such a condition could lead to extensive intravascular hemolysis. This symptom is also called DIC or Disseminated Intravascular Coagulation. DIC is a turning point in medical treatment. Once it occurs, patients usually die very quickly and are extremely difficult to treat. Therefore, early-stage treatments focus on hemostasis and anti-shock with the main purpose being to prevent the disease from entering the DIC stage. As long as patients have not entered the DIC stage, they still have high hopes for survival."
At 11:30 p.m. on March 18 when Sun Zhigang was admitted to the hospital, the doctor on duty had only one word in the "Surgical Situation" column: "Nothing."
On "Psychiatric Examination," the record in the column was "no obvious abnormalities, and the emotions were stable." The initial impression judged by the doctor believed that Sun Zhigang was suffering from anxiety or some heart disease.
There were no records on Sun Zhigang's large area of ​​dark red swelling on his back, suspicious black marks on his shoulders and knees, and obvious swelling on his ribs, during his hospitalization.
During an interview, the doctor on duty that night admitted that Sun Zhigang's trauma was not found due to the darkness of night. The next day, "because the patient was wearing clothes, and because he did not take the initiative to say that there was trauma," no one in the hospital discovered Sun Zhigang's serious trauma.
"The so-called sleep (in nursing records) is probably shock," according to a surgeon at Guangzhou First People's Hospital: "Due to internal bleeding and blood pressure drop, the patient will likely experience traumatic shock, which is the forewarning of DIC. Immediate rescue measures should be taken as soon as possible."
However, nursing records still show that "(the patient) was sleeping during this shift."
According to forensic experts, the massive bleeding in Sun Zhigang's body was the result of being repeatedly hit by a blunt object. "One blow cannot explain such a large area of ​​bleeding," said a forensic expert who refused to be named.
Judging from the autopsy results, it is an indisputable fact that Sun Zhigang was beaten within a few days before his death, which eventually led to his death.
Even more worth noting is that there were not many wounds on the surface of Sun's body, but there are large areas of soft tissue trauma in his subcutaneous tissue. It could happen if a person was wearing thick clothing during winter. This situation could also happen if a person was beaten.
Meteorological data between March 17 to 20 show that the temperature in Guangzhou stood from 16 degrees to 28 degrees Celsius, which was why Sun did not wear thick clothing before his death.
Now it looks like the final three days Sun Zhigang spent at the Huangcun Street police station, asylum station, and hospital were not as peaceful as documented in various forms and records.
Should Sun Zhigang have been detained?
He had a work unit, a normal residence and an ID card. All he lacked was a temporary residence permit.
After receiving the materials provided by the family of the deceased, the reporter visited the three locations where Sun Zhigang stayed three days prior to his death.
Huangcun Street Police Station declined to be interviewed on the grounds that it had to have approval from the Tianhe branch's secretarial section first.
The reporter then rushed to the Tianhe branch and had a phone call with a comrade from the secretarial section outside the branch. The comrade from the secretarial section said that there must be an approval issued by the News Section under the Public Information Department of the Municipal Public Security Bureau.
The reporter again got in touch with comrades in the News Section and was told that a list of questions had to be submitted first via fax.
The reporter then sent the list of questions to the News Section, but as of press time, there was no reply yet.
A deputy head of the Guangzhou deportation transfer station also stated that he could not be interviewed without the approval of the higher authorities. The reporter then went to the Office of the Guangzhou Civil Affairs Bureau, where the director Xie Zhitang received the reporter.
Xie Zhitang said that he knew about Sun Zhigang's death. "The staff at the shelter are all public servants. Assaults will be expelled, and there is surveillance video in the shelter." Xie Zhitang said that he did not know why Sun was beaten, but he would definitely not be in the shelter. After finding that Sun Zhigang was unwell, they immediately sent him to the hospital.
"I am 99 percent sure that people will not be hit in the detention center," Xie Zhitang said. Xie Zhitang also said that it was not long before Sun was sent to the detention center.
Like the Guangzhou detention and deportation station, the head of the medical education department of the Guangzhou Brain Hospital, where Sun Zhigang was admitted, also stated that Sun's trauma definitely did not occur during his hospital stay.
According to the person in charge, a video surveillance device is installed in the hospital, and a special person is responsible for monitoring. Once a fight is found, it will be stopped immediately.
The reporter asked to view the surveillance video. The person in charge said that he would wait for the investigation by the public security department. They would not provide the video to the reporter until the investigation result comes out.
Who beat Sun Zhigang to death?
The Civil Affairs Bureau believes that it is impossible for the shelter to beat people. The treatment station and hospital denied that Sun's trauma occurred during his hospitalization. The Huangcun Street Police Station refused to be interviewed.
When leaving the shelter and heading to the hospital, Sun Zhigang once filled out a "Departure Consultation Form," in which he wrote: Satisfaction! Thanks! Thanks!
It is no longer possible to know Sun Zhigang's true feelings at the time, nor why he wrote down two "thanks" in the form. Was he thanking himself for being detained?
After reviewing relevant regulations and consulting professionals familiar with detention rules, the reporter discovered that Sun Zhigang did not seem to be a qualified detainee.
According to the "Regulations on Shelter and Repatriation of Guangdong Province" passed by the Standing Committee of Guangdong Provincial People's Congress on Feb. 23. 2003 and enacted on April 1 of the same year, only those who are homeless and beg for a living are subject to be detained and repatriated.
One investigator at the Huangcun Street Police Station had recommended Sun be detained based on article nine section six of the "Regulations on Shelter and Repatriation of Guangdong Province."
This particular article stipulates as followed:
Article nine: Persons under one of the following circumstances shall be accommodated: … (six) Living on the streets without legal documents, normal residence or legitimate source of income; The "Regulations" further stipulate: "If a person has legal documents, a normal residence and a legitimate source of income, but does not carry his or her documents, the detention department shall not accept that person after he or she explains their situation and is later verified by authorities."
Sun Zhigang had a job and cannot be regarded as without a "legitimate source of living." He was living in a friend's house, and therefore could not be said to be without a "normal residence." He also had an ID card, and he was not "without legal documents."
In the police station's inquiry transcript, Sun's own ID number was clearly recorded, but in the form filled out by the Huangcun Street Police Station, it became "no fixed residence, no source of income and no valid documents."
In fact, what Sun Zhigang himself lacked was a single temporary residence permit. However, in any of the laws and regulations one managed to check on, the reporter did not find any provisions of "the one who lacks a temporary residence permit must be taken in."
The reporter also called the Office of the Legal Work Committee of the Guangzhou Provincial People's Congress to ask for an explanation and got a clear answer: lacking a temporary residence permit does not require detainment.
Only those who are found with "three nos," namely, without a "legitimate source of living," without a "normal residence" and "without legal documents;" and/or those who continue to stay in the city without a proper job after his or her temporary registration permit expires, are subjected to be detained in accordance to the "Regulations on Shelter and Repatriation of Guangdong Province."
But for reasons unknown, in the two questions listed in the transcript of the inquiry from the Huangcun Street Police Station: namely, "where do you have a fixed residence now?" and "what is your source of income in Guangzhou now, and do you have proof?" they are both marked with "no."
Mr. Cheng confirmed to the reporter that Sun Zhigang was indeed living in his apartment. In addition, the reporter has also seen a written certificate issued by the clothing company, proving that Sun had started working "in my company on February 24, 2003, as a graphic designer."
He performed well while working in my company and acted with integrity. He was indeed an employee of my XXX Garment Co., Ltd, according to the certificate.
So why did he become a person with "no source of income" in the transcript with Sun Zhigang's signature on it? This has now remained an unsolved mystery. Director Xie of the Civil Affairs Bureau was also very confused about this.
"He was a college graduate and his IQ was apparently not low. How could he say that he had no job?"
Ultimately, Sun Zhigang became a "three-no" personnel based on the transcript of the inquiry, and the person in charge of the police station later signed before agreeing to have him detained.
Based on the recommendation, the city (district) public security agency also agreed to review his detention proposal, so Sun Zhigang was later taken into custody. And he died in the end.
The accidental death of Sun Zhigang made his family, friends, classmates and teachers all extremely sad. In their eyes: Sun Zhigang was a very good person, very talented, somewhat extreme and somewhat stubborn.
Sun's younger brother said, "He doesn't have much social experience, just focusing on his studies and working, and he prefers to talk about his ideals."
Sun Zhigang's classmate Li Xiaoling said like all arts majors, Sun had a strong personality and was quite stubborn and loved to argue with others. She and he had once had a long debate over a trivial matter.
After his passing, Sun Zhigang's father and younger brother immediately rushed to Guangzhou all the way from their meager home in Hubei's city of Huanggang. They showed the reporter a number of things Sun left behind, including many award certificates.
"He was the first college student from our hometown," according to them.
However, Sun's family was somewhat regretful that they let him go to college in the first place.
"He might be still alive if he had not studied so many books and become so stubborn," they said.